1. Texas  2. Florida  3. California  4. Georgia  5. Louisiana 
6. Mississippi  7. Alabama  8. Maryland  9. Ohio  10. Arizona
3. California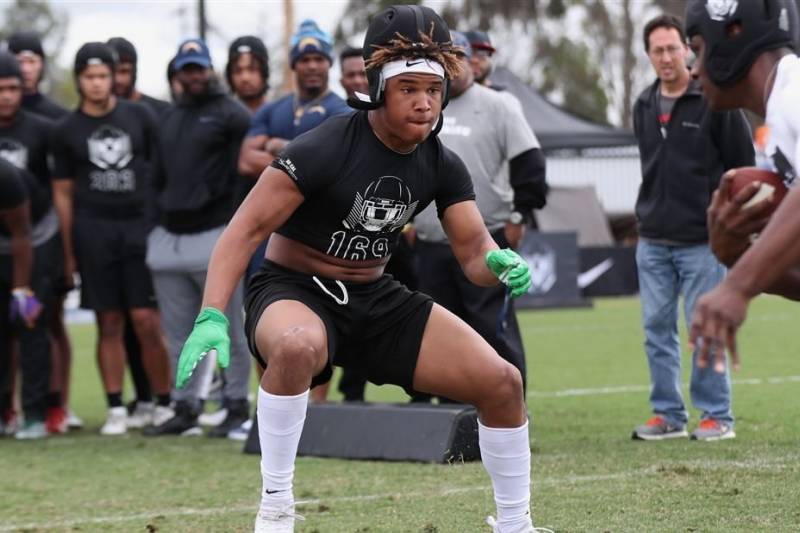 : 247Sports
It's impossible to do this list without a little California love.
The state continues to produce elite talent, which is why it's stunning USC and UCLA continue to be so bad, and why it's unacceptable for the coaches at those programs to recruit as poorly as Clay Helton and Chip Kelly did in 2019.
There's just too much talent to have that many swings and misses.
Guys like Kayvon Thibodeaux (Oregon), Bru McCoy (Texas), Zach Charbonnet (Michigan), Jayden Daniels (Arizona State), Joe Ngata (Clemson), Henry To'oto'o (Tennessee) and Jacob Bandes (Washington), among others, are headed out of state to play college ball.
While the Trojans kept a few guys at home, they didn't lure enough to Los Angeles. Kelly grabbed even fewer.
The state continues to produce NFL prospects, too, like Alabama's Jonah Williams, who is a first-round lock this April. Cali also has a who's-who of players coming back in Nebraska's Adrian Martinez, Arizona's Khalil Tate, Utah State's Jordan Love and Alabama's Najee Harris.
Again, there are too many potential stars who aren't playing for the Trojans or Bruins. When all the numbers were totaled, 39 California natives impacted this list, and the 2019 and '20 classes are loaded with more players.
Guys like elite linebacker Justin Flowe, top-ranked quarterback DJ Uiagalelei, stud cornerback Elias Ricks and running back Kendall Milton lead the list in the 2020 group. If national signing day were today, Flowe, Uiagalelei and LSU commitment Ricks would be heading out of state.
The Pac-12 is down in a big way, and a big reason is California kids are going elsewhere. Oregon's Mario Cristobal is trying to lure them to Ducks country, but if USC, UCLA and Stanford can't keep them around, they'll get coaches in who will.